Title:
Solar Project Hardware Configurator
Mission:
Automate configuration and pricing of solar panel installations. Generate technical specification diagrams ready for submission to building departments.
Cost: $$
Technologies: Linux, Apache, PHP, MySQL, JavaScript, AJAX, Responsive Design
Work Completed:
Converted logic and engineering formulae from customer spreadsheets. Converted from visual basic scripting to PHP and MySQL database. Added tools to manage users and their projects..Delivered system for collection of project environment info such as max wind speed, snow load, slope and soil. Engineered solar installations for both pole mount and rooftop applications. Delivered instant parts lists, quotes and engineering diagrams.
Outcome:
Reduced a 2 week manual process to instant results. Saved client from paying engineers to design basic installations. Freed up same engineers to provide better and faster service on more complex projects. Gave solar installers a valuable tool for pricing there project estimates.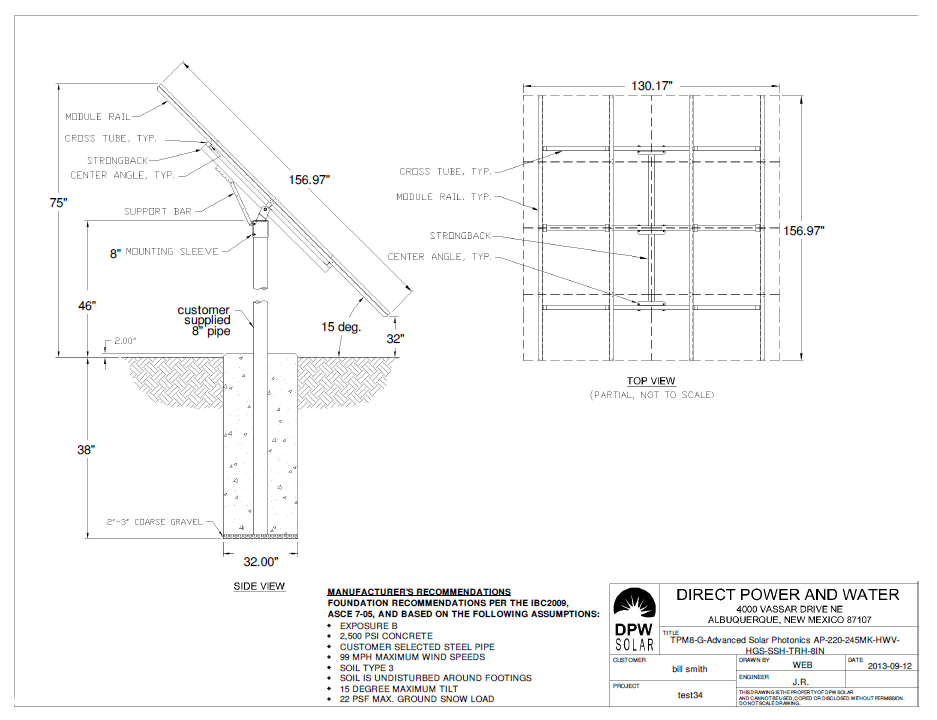 Custom project diagrams ready for submission to local building departments.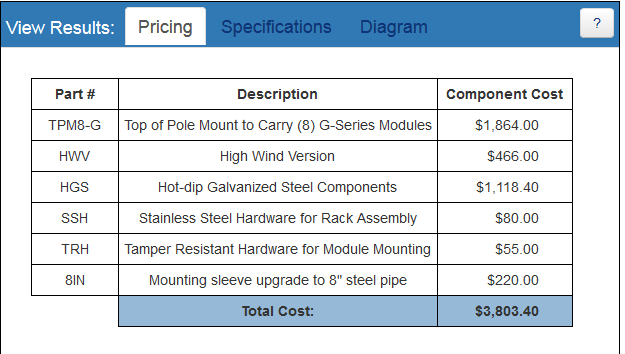 Itemized parts list with prices for complete project.