Engineering and Product Configurators
Our Engineering and Product Configurators have helped E7 Clients to improve their responsiveness while freeing up the time of their pre-sales engineers.
Many engineering firms have sophisticated excel spreadsheets that are sent to sales reps and customers. These spreadsheets allow the customer to enter a few project parameters and get a partial or complete product recommendation with some idea of cost.
E7 Systems is often called in to help with these configurations. We translate the information from the company spreadsheets into a responsive web app. On mobile phones our app looks and works like a native mobile app. On the web we deliver a fuller "at-a-glance" view of the configurator with back office features as required by the staff.
Features of the configurator app:
Always up to date with the most recent formulas and business rules
Always up to date with the latest prices
Customers and staff collaborate in real time on 1 copy of the project description
Advanced logic and help available for out of limit configurations
Extensive product options can be selected and visualized
Easy transfer of configurations to orders.
Rather than time consuming manual configurations processes, offer your customers pricing and design specifications in real-time. What used to take days or weeks to draw and calculate is now instant.
Benefits:
Instant Satisfaction for Customers
Save time for Pre-Sales Engineers
Reduce Order and Shipping Errors
Make More Sales
Present Upscale Options Via Configurator
E7 maintains libraries of code for contact and project management. This code will give us a stable platform to rapidly deliver your product-specific configurator.
Solar Hardware Configurator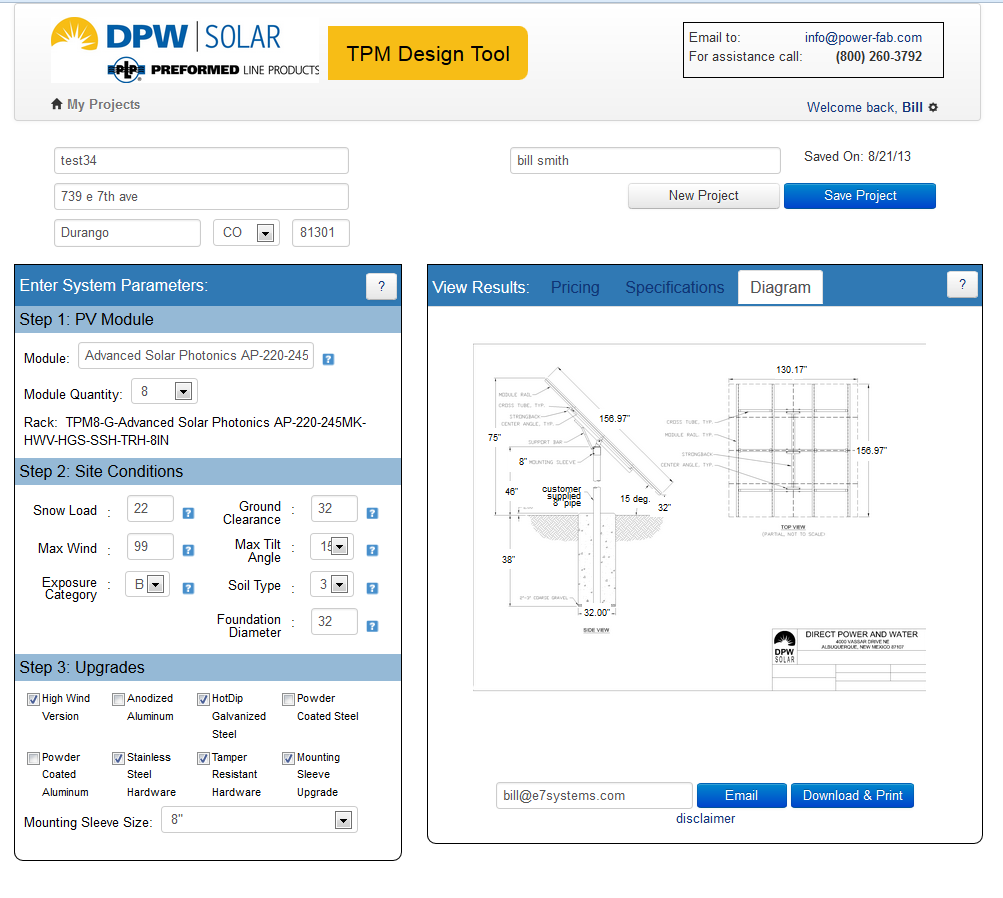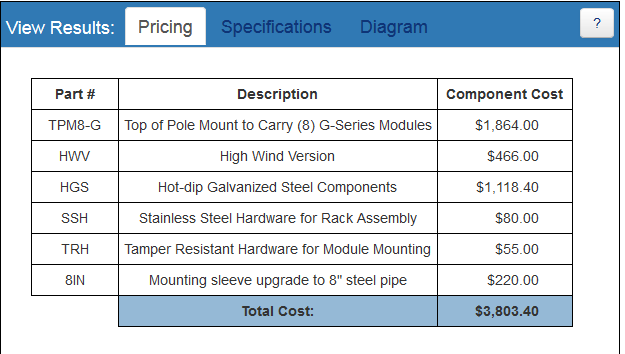 Building Plans for Permitting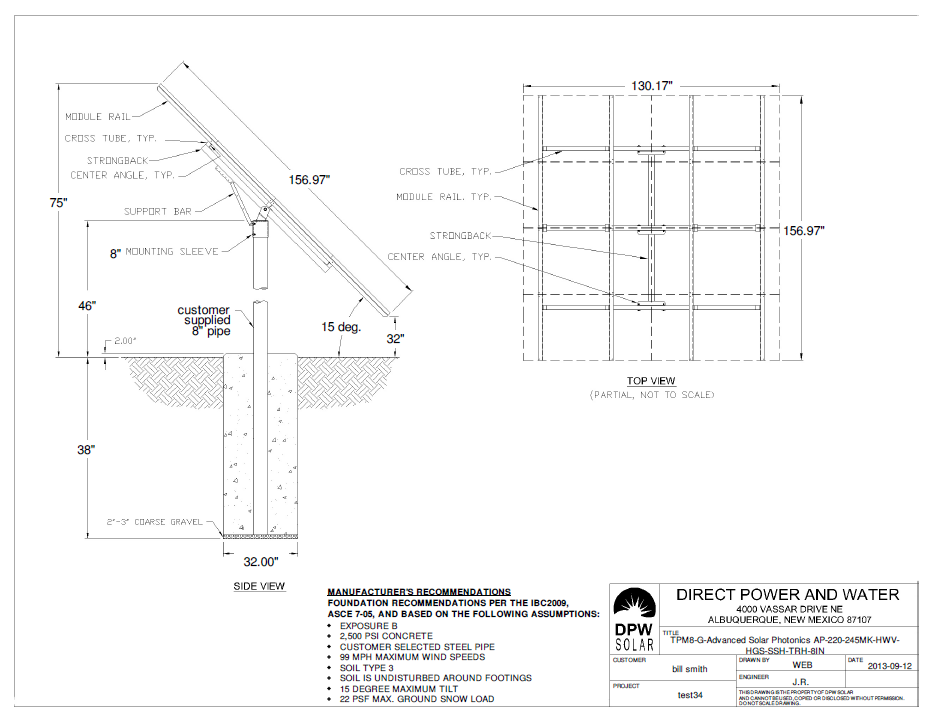 Responsive Mobile Web App