Business Goal:
Craft beer is an exploding market. Customers love the opportunity to explore craft beers, especially when they can taste and compare a dozen beers without overindulging. Our client is a restaurant in Orange California with 55 taps, and rotating kegs to offer new deliciously tasting craft beers every few days. Our goal was to enable this small restaurant to operate in a small space with minimal staff and create a model which would be repeatable in other venues. And of course, we wanted to deliver a remarkably awesome customer experience.
Cost: $$
Calendar Time: 6 Months
Technologies: Ionic, Ruby, Javascript, Angular, Raspberry Pi, RFID, MYSQL
Innovations:
Many dozen small innovations went into making the experience seamless for customers and staff. We created a system based on off-the-shelf hardware as much as possible, Every piece of hardware is low cost and field replaceable. Where no existing hardware was available, the E7 Systems hardware design team prototyped a proprietary PCB and then contracted for mass production.
Deliverables:
In lean fashion, we proved the viability of the highest risk project elements first. There were many elements of this project that we needed to know would work in our environment so we delivered prototypes of each before moving forward with the construction of the 55 taps.
Software spike
Prove accuracy of flow meters
Single Tap Demo
Two tap prototype in venue
Seven 8 tap units
56 keg side controllers
Outcome:
The restaurant is now a full time self-pouring bar. Patrons love the choice, convenience and novelty of being their own bartenders. Staff love the freedom from having to pour flights.
Installations are underway for the eSports Lounge at the Rio hotel and casino in Las Vegas Nevada and Splash Kingdom Waterpark in Redlands California.
Development has commenced for a rapid install and deploy version for your kegerator.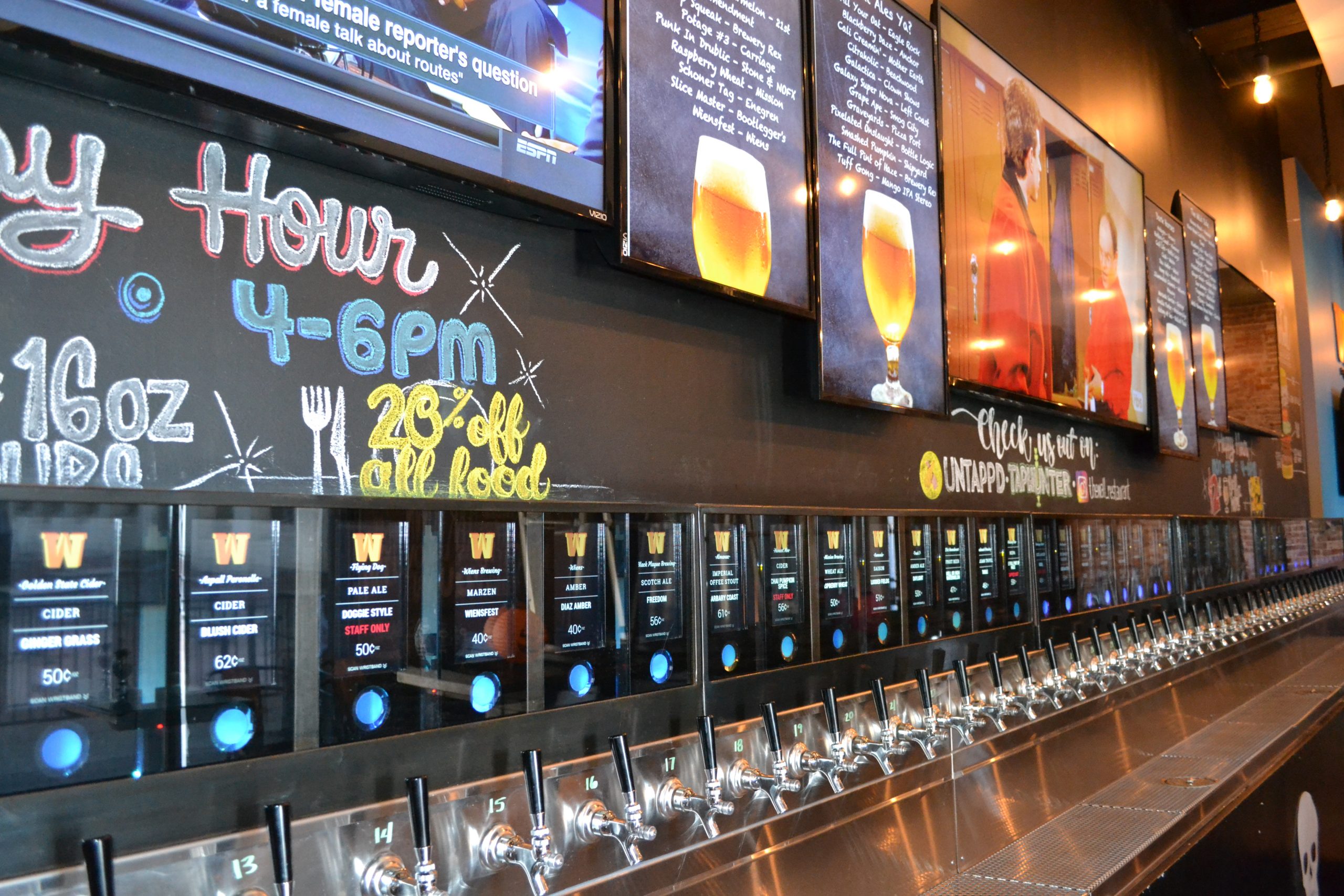 55 user friendly taps in a small space used to maximize sales and create excitement for patrons.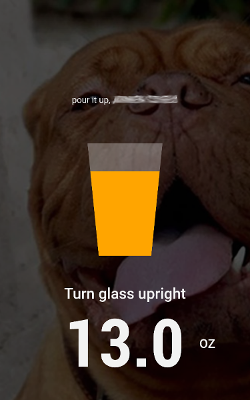 Accurate measurement to 1/10th ounce.
All of the hardware was created by E7 System and our local partners from the tap cabinet all the way to the custom PCB.