Business Goal:
Client desired new web venues to leverage their paper and online business directories. Client seeking inexpensive avenues for generating web traffic and creating new audiences for paper publishing business.
Cost: $$
Calendar Time: 2 Months
Technologies: Linux, Apache, MySQL, PHP
Deliverables:
Search engine optimized web site containing menu images of EVERY restaurant in town
Negotiate and acquire domain name
Integration into enterprise ad management system
Outcome:
Popular website delivered in two months. Dominated search engine results for most restaurants.
…a true partner in your business venture that can offer insight in all areas of the business, I would highly recommend letting E7 Systems guide you to success.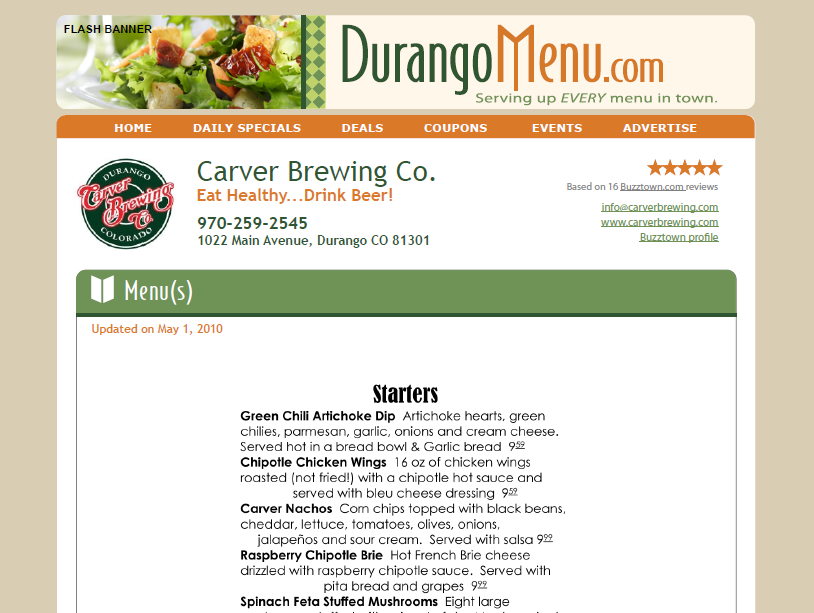 Business profile and menu page.