Mission:
Connect to patrons in venue bars, restaurants & health clubs. Create an audience for audio streaming app. Provide interactive digital channel for advertising network.
Cost: $$
Technologies: .Net C++, Linux, Apache, PHP, MySQL
Work Completed:
Coded digital sign to display image ads, videos, news feeds (ticker), and interactive components. Added an animated chat cloud to encourage use of the chat feature in the companion app. Devised features to prevent profane and insulting messages. Created animated chalkboard to enable venue manager to communicate with patrons. Developed a set of custom transitions to maintain attention. Developed a range of ads, relationship building and brand lift content for venues. Content included photography, 3d animation and videos.
Outcome:
Our idea to add digital signage was implemented very inexpensively. It gave this startup client a major boost to the value proposition they presented to customers, advertisers and their investor community. Our ideas for interactive features contributed to the award of a wide sweeping patent for Systems and methods for providing venue-oriented services.
A short video featuring the Interactive Digital Sign integrated with Audioair audio streaming app.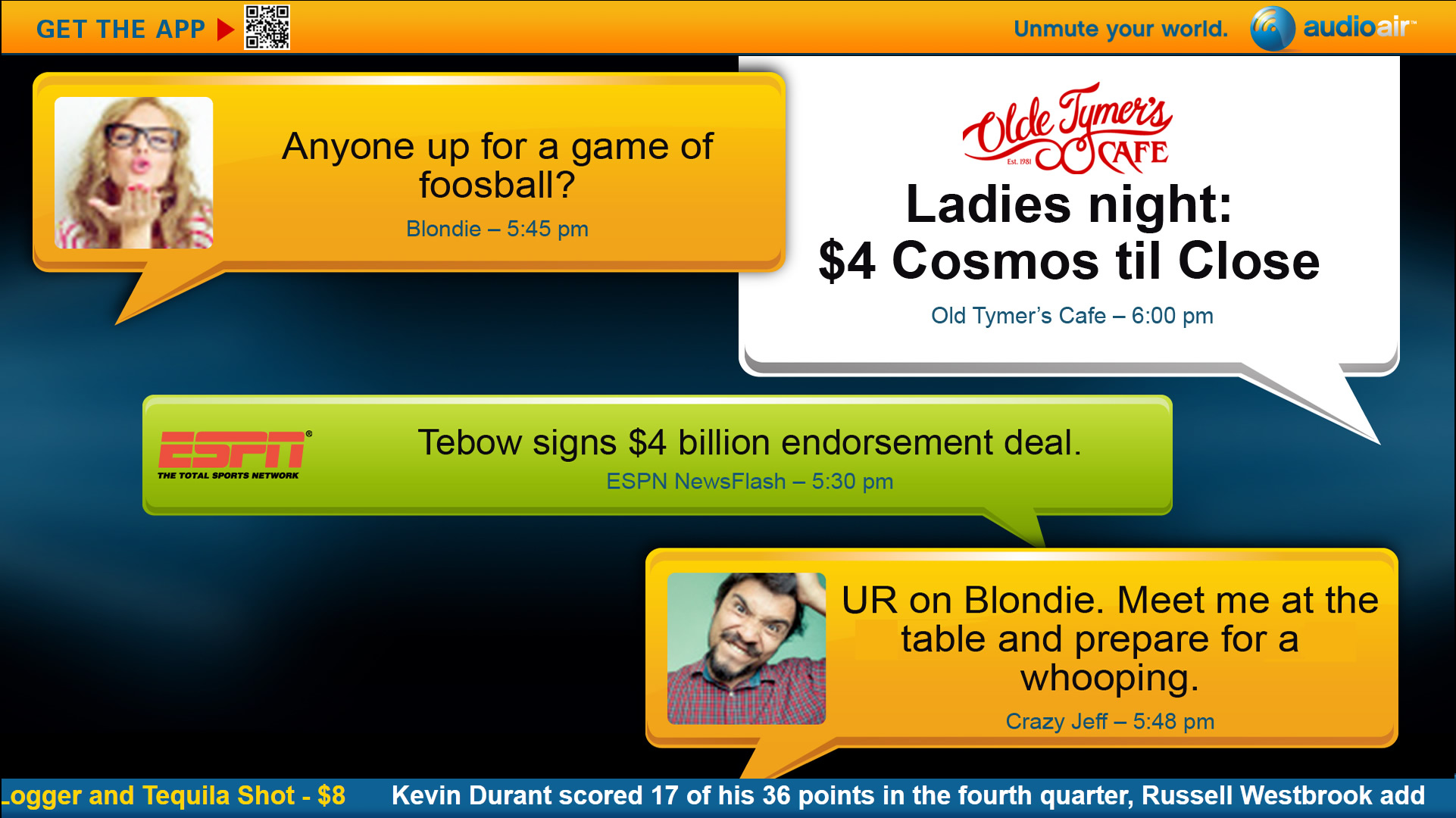 Animated chat cloud feature on the Audioair interactive digital sign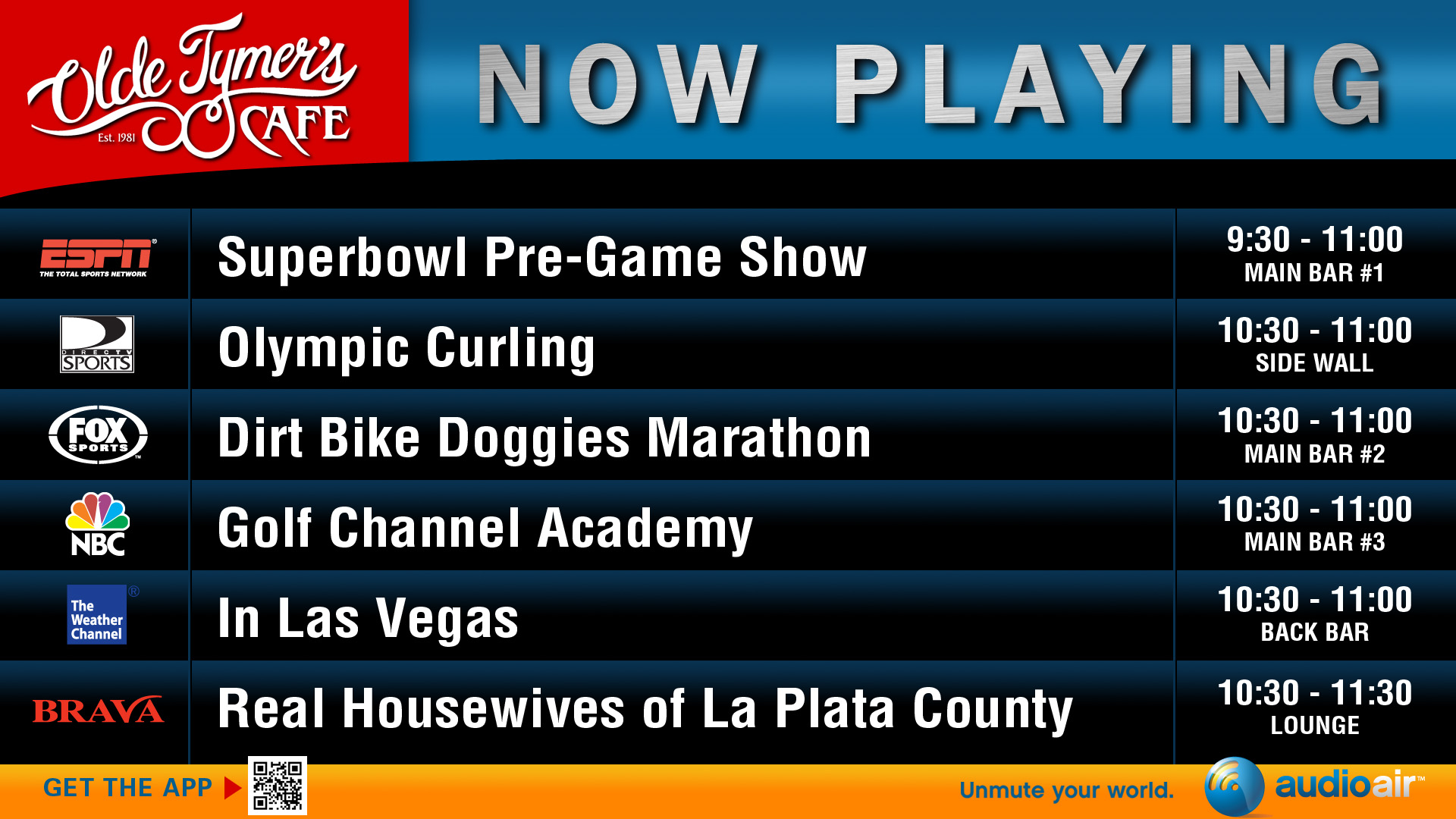 Now Playing Screen uses DirecTV service to display current programs on each venue television monitor.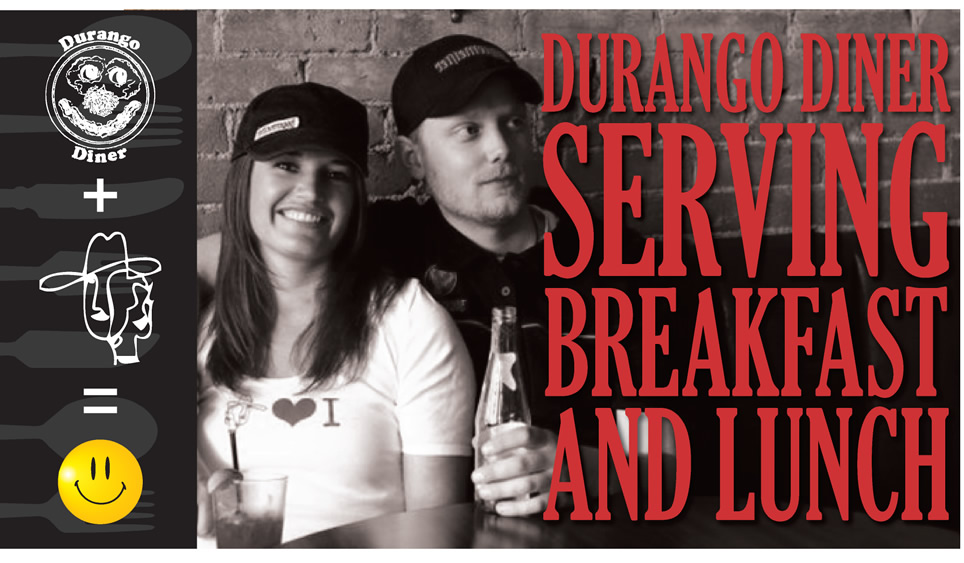 Example of Audience Centric Advertising. Capture attention without intruding. Foster loyalty. Soft sell for hyperlocal marketing.
Venue patron check-in concept uses variable rewards to increase excitement and connect patrons. Check-in rewards are selected via simple games on patron's mobile device.