Cost $$$$
Calendar Time: 3 Months – 3 years.
Technologies: Android Java, iOS Objective C. Linux, Apache, MySQL, PHP, DotNet C++, Barix InStreamer, specialty WiFi hardware
Deliverables:
Native audio streaming app (iOS, Android)
Private Ad Network
E7 Systems Social Networking Suite
Web Business Directory for Venues
Advertiser's Portal for purchasing and analytics
Integrated digital signage network
Producing Trade Show Experiences
Video, graphic and animated content for signage network and general marketing
Outcome: MVP delivered and deployed in 3 months. Multiple patents awarded. Capital raised. Deployed production system to bars and health clubs nationwide.
Bring them your ideas and dreams, and if any team can help you realize them, it is E-7 Systems.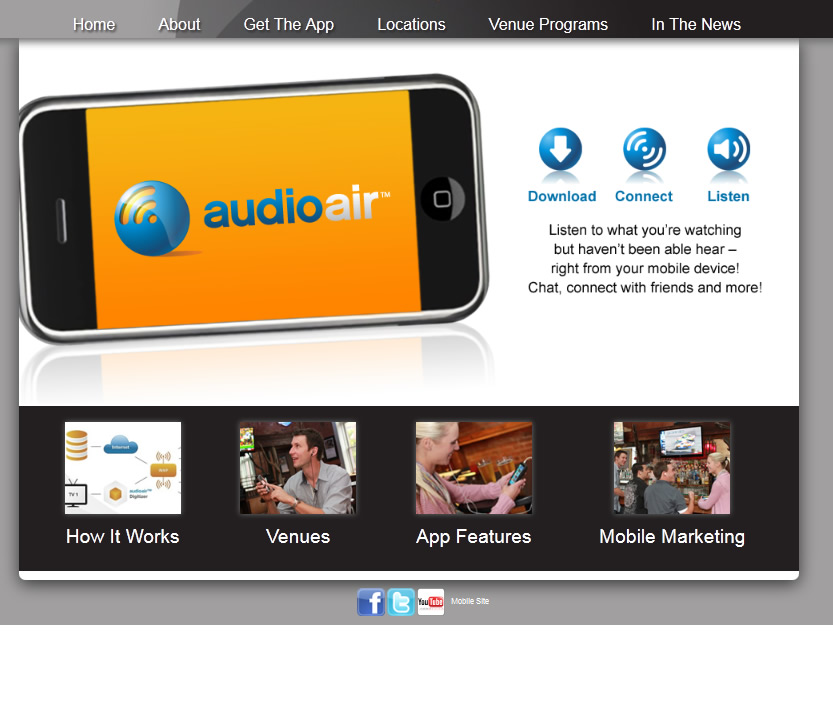 Created Web portal and business directory to bring all venues together and provide access for content management and network configuration. Mapping features showed closest venues to any point.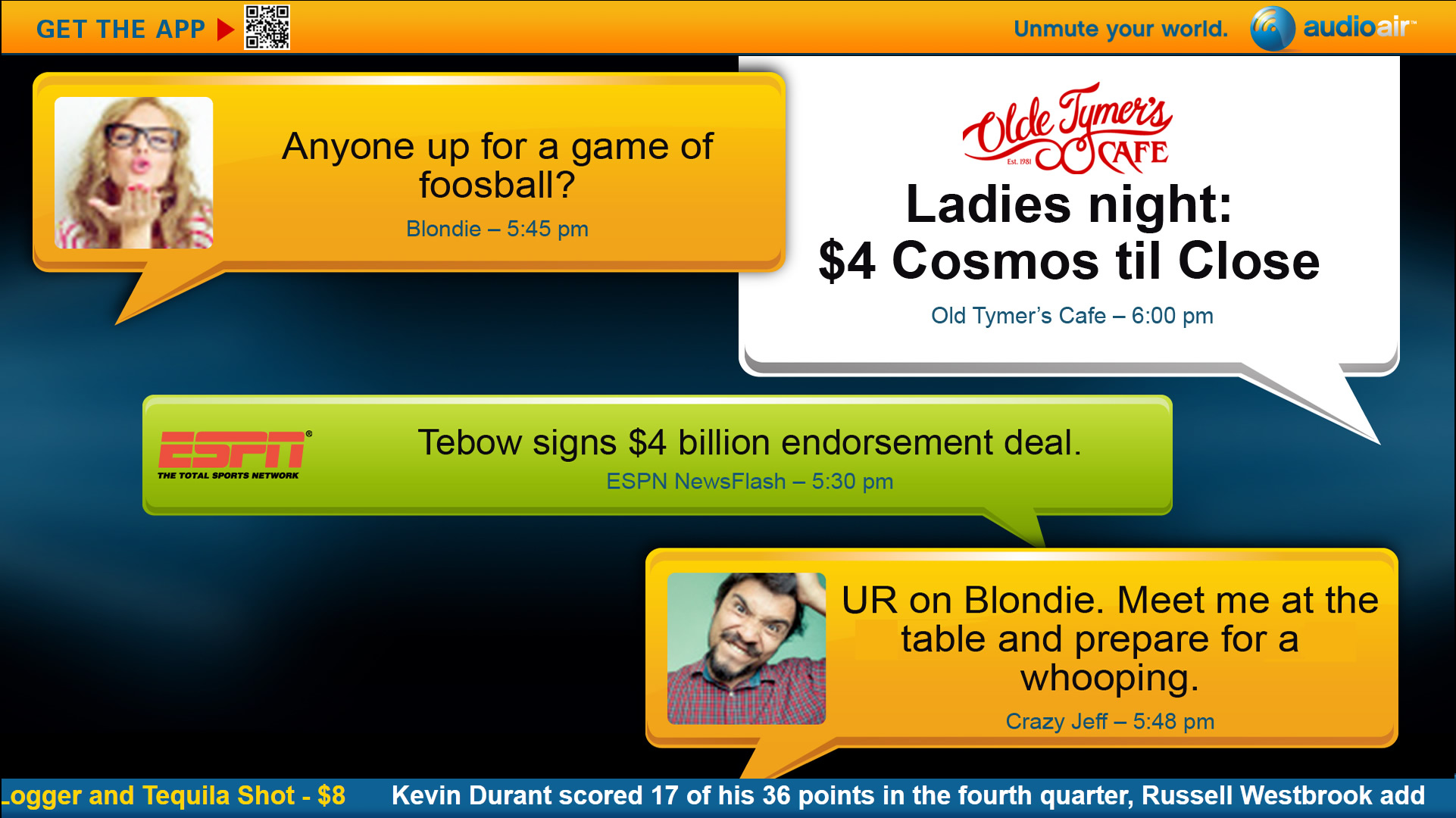 Illustration of Social Chat on the digital signage network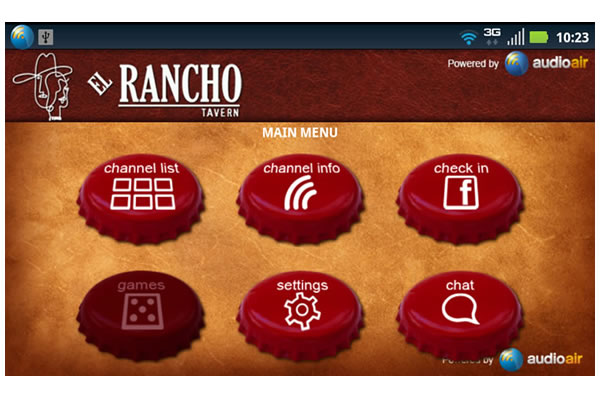 Example of custom skin created for a customer venue.
3D Animation created for digital signage network. (@ Web resolution)